As lead pastor at Mill City Church in Minneapolis, Stephanie O'Brien led her church in responding to the rapid change of the past year, and as an adjunct professor at Bethel Seminary, she's teaching others to do the same. O'Brien defines agile leadership as the ability to take wise and effective action amid complex, rapidly changing conditions. "We have to be in the ready position," she says. "We need to follow the Holy Spirit and cooperate in what God is already doing."
In January 2021, as part of the online course "Agile Leadership in Times of Crisis and Change," O'Brien brought together seven leaders with diverse experiences, roles, and contexts. Each one provided their unique take on agile leadership in the particular circumstances they've faced, and we've gathered some of their wisdom here. Whether you're a leader in your home, workplace,
or ministry setting, their advice will help prepare you for inevitable times of crisis and change.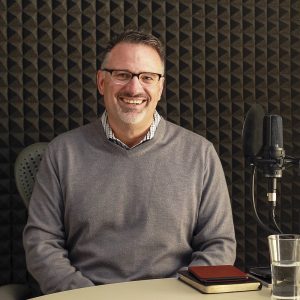 Tod Bolsinger
Executive Director, De Pree Center Church Leadership Institute Fuller Theological Seminary, Pasedena, Calif.
Bolsinger served as a pastor for 27 years, and is a consultant and executive coach in transformational leadership for corporate, nonprofit, educational, and church organizations. He is the author of five books, including Canoeing the Mountains: Christian Leadership in Uncharted Territory; Leadership for a Time of Pandemic: Practicing Resilience; and Tempered Resilience: How
Leaders Are Formed in the Crucible of Change.
Get Ready
• Leadership is a formational process. People are not formed by preparation alone, but in the work of leading.
• Agile leadership means leading in an area that is evolving, so it's not in your area of expertise. You have to learn in real time and face the loss of what used to work.
• Vocational identity leads to vocational agility. The better you understand your own identity, the better you can pivot without losing your sense of self.
• Resilience is not just strength—it is strength plus wisdom, which happens in formation while you're leading.

Angela Yee
Chief Ministry Officer, Evangelical Covenant Church, Chicago
Yee has worked in small to large church contexts, ranging from a church plant to multisite megachurch Saddleback Church in Orange County, California. In her current role, she facilitates collaboration, strategizes, and implements the vision of the denominational leadership of the Evangelical Covenant Church.
Get Ready
Leaders need to be a non-anxious presence in crisis. Since emotions can be contagious, plan ahead to be prepared to respond non-anxiously in the moment.
In crisis, exercise care for self, care for team members, and care for mission—usually in that order.
In order to manage your own emotions, practice healthy self-care. Know what recharges you and prioritize those activities in the midst of urgency.
A time of crisis is a season, and you will move through it. Lean into learning during crisis to bring best practices into the future.

Edrin Williams
Lead Pastor, Sanctuary Covenant Church, Minneapolis
Williams graduated from Bethel Seminary in 2011 and has served at Sanctuary Covenant Church since then. Sanctuary is a Black-led, Black- centered multi-ethnic urban church committed to the city—in and for north Minneapolis. Following the death of George Floyd in May 2020, the church sought to serve its community, providing food and a gathering place, and continues its mission to empower African American people.
Get Ready
Specific advice around racial justice issues:
Pursue awareness and education. Lean into your own ethnic story first.
Use existing resources to educate yourself. Don't put the burden of expectation on a Black person or church to educate you.
Join others. In humility, bring your learning and journey to a community, a cause, or a place.
Be prepared for the long haul. You never "arrive."

Jo Saxton
Leadership Coach, St. Paul, Minn.
Saxton is a leadership coach, speaker, author, and ordained pastor who has dedicated her career to growing leadership teams around the world and empowering women to find their purpose in their personal lives and in leadership. She co-hosts the podcast "Lead Stories" with Bethel Seminary's Stephanie O'Brien and has also written five books, most recently Ready to Rise: Own Your Voice, Gather Your Community, and Step into Your Influence.
Get Ready
In times of crisis, those we lead feel fearful and resistant to change. Avoid defensiveness by asking questions and inviting dialogue and wrestling with the issues at hand. Helpful words to encourage dialogue:
Can you help me understand?
Can you let me into your thoughts about this?
Give me a question you want me to think about, and I'll take some time and get back to you.

Scott Ridout
President, Converge, Orlando
From 1998 to 2014, Ridout was the pastor of Sun Valley Community Church in Gilbert, Arizona, guiding the church's growth to 5,000 attendees on three campuses in his 16 years there. He is a church leadership mentor, coach, and leader of Converge, a denomination of more than 1,500 churches.
Get Ready
Trust is the best currency of leadership, and what builds trust is vulnerability.
When facing change, leaders often try to make existing things more excellent—fixing things that don't need to be fixed—instead of moving into new things.
Qualities to cultivate in times of crisis: humility, gratefulness, and
generosity
Crisis offers:

a barometer of past leadership
a platform for present leadership
a launchpad for future leadership

Dwight Zscheile
Vice President of Innovation, Luther Seminary, St. Paul, Minn.
Zscheile, an Episcopal priest and scholar, teaches congregational mission and leadership at Luther Seminary. He is the author of several books, including The Agile Church: Spirit-Led Innovation in an Uncertain Age.
Get Ready
Innovation is commonly considered a break from tradition and the past, but think of it instead as cooperating with the Holy Spirit to make all things new.
Ask yourself: What is the Spirit doing in our midst? How can we join that work?
Agile leaders give people actionable pathways to behave their way into new ways of thinking and being.
Theologically, the future is God's. We can take risks. We can enact change. It's not our job to orchestrate the future.

Donna Harris
President, Minnehaha Academy, Minneapolis
In 2017, a natural gas explosion at Minnehaha Academy killed two people and injured 30, including Harris. She led the academy through both a grieving process and a rebuilding of facilities destroyed in the blast, as well as the challenges the pandemic brought to education in 2020.
Get Ready
Be decisive even without knowing your next steps. You can be thoughtful and deliberate, invite input, and still make quick decisions.
God often reveals just one step at a time—move forward in faith.
Have assurance—we serve a mighty God and He will carry us through. Remember to sing a hymn of praise no matter the circumstances.
Bethel University offers comprehensive leadership training across all our schools, from undergraduate to doctoral programs. Equip yourself for leadership with our B.A. in Organizational Leadership, M.A. in Strategic Leadership, or M.A. in Transformational Leadership, as well as multiple degrees providing leadership training in specialized areas of business, healthcare, education, and ministry. Visit bethel.edu to learn more.