With a certificate in senior care leadership and administration, you'll be equipped to create environments where aging adults can live with dignity and purpose.
At a Glance
Delivery
Online
Finish in as few as
1 year
Cost per credit
$430
Get college credits
---
At Bethel, your professional, life, military, and past educational experience could count as credits toward your degree. Save time and money. Find out more about how you could qualify for and earn college credits.
Contact Us
Request Information
Interested in learning more about Bethel's certificate in senior care leadership and administration? Fill out this simple form and we'll send you more information soon.
Hey! Looks like the form didn't load. If it doesn't load after a second or two, please refresh the page and you should see it. If that doesn't work, please
let us know.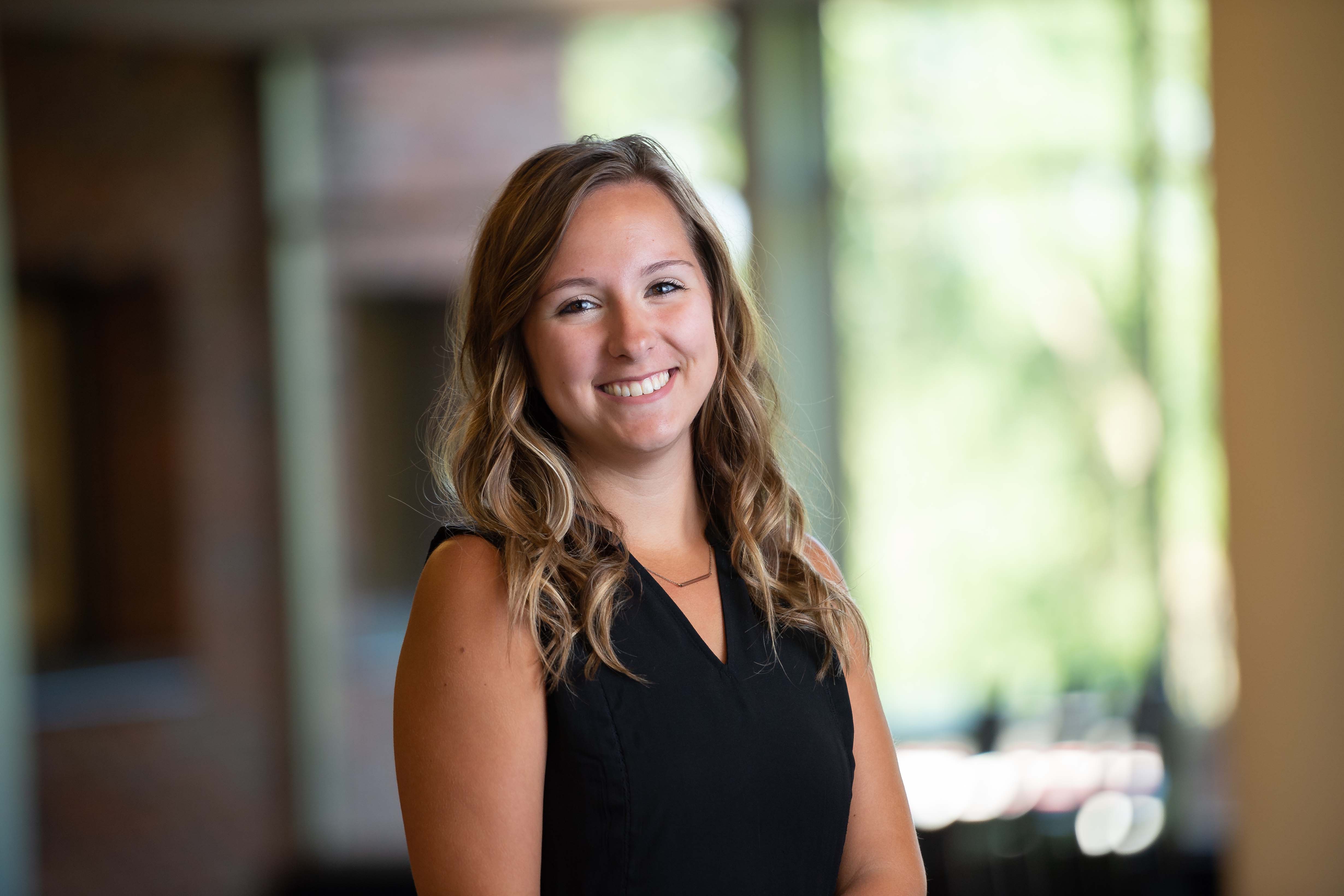 Meet Your Counselor
Kasin Lewicki
At Bethel, we're committed to helping you get the most out of your education. Your enrollment counselor is here to help you balance your program with your personal life and career goals.
Licensure Preparation
---
We've packaged state and national requirements into 8 clear-cut courses. Completion of the certificate, two additional practicum courses, and a bachelor's degree will qualify you for the long-term care administrator licensure exam.
Corporate partnerships
---
Through our Center for Healthcare Excellence, we've built partnerships with leading senior care organizations in the Twin Cities. You'll network and dialogue with professionals who are specifically interested in hiring graduates with qualifications like yours.


Leadership Development
---
With a strong focus on growing leadership and business competencies, this certificate will prepare you to work in the full continuum of senior care and equip you with skills translatable to fields like human resources, nursing, accounting, and more.
Flexible format
---
You'll finish your coursework in less than a year, and after a 25-week practicum, you'll be ready to earn your license.
Fred Berndt Jr.'s boyhood home was just a block away from Snelling Avenue in St. Paul, the street where Bethel's former campus was located. His home for 42 years has been in Arden Hills, Bethel's current location. But geography is just one of a series of connections between Berndt and Bethel that began with his parents.
May 25, 2022 | 3:30 p.m.
Learning that Fits Your Life
Our program will equip you with the leadership and administrative skills to serve clients with compassion, integrity, and competence. You'll be well-positioned for leadership roles in senior care, where you'll work at the intersection of your talents and passions to transform the lives of aging adults.
20%
projected job growth for health service managers in the next 8 years
- Bureau of Labor Statistics
95%
of 5-year alumni are involved in leadership roles
- Bethel CAPS Alumni Survey
Our accelerated program equips students with the business and leadership skills they need to work in all areas of senior care. With an emphasis on service and faith integration, we produce graduates who are especially attractive to employers committed to quality, compassionate care for aging adults.
Nikki Daniels, program director
Career Outcomes
Wondering what you can do with a certificate in senior care leadership and administration?
The demand for health service managers is projected to grow by 32% in the next eight years, which means a long-term care administrator license is set to become more valuable than ever before.
Skills
You'll learn how to:
Understand organizational systems and policies
Develop leadership and management skills to ensure the highest level of care
Make ethical, innovative, and strategic decisions informed by a Christian worldview
Apply skills in human resources, accounting, healthcare, and psychology
Careers
You'll be prepared to work in multiple senior care positions, including:
Long-term care administrator
Senior activities specialist
Care management coordinator
Human resources specialist
Employers
You could work for:
Augustana Care and Elim Care
Guardian Angels Senior Services
New Perspective Senior Living
Presbyterian Homes
Walker Methodist
Care Providers of Minnesota Foundation
LeadingAge
Minnesota Department of Health
Minnesota Department of Human Services
Start your journey
Apply Now
You're called to accomplish incredible things. Take the next step in your career and fill out our simple, straightforward application today.