With a finance degree, you'll hone your skills to connect finance theory to the real world.
At a Glance
Delivery
Online
Finish in as few as
21-26 months
Cost per credit
$430
Get college credits
---
At Bethel, your professional, life, military, and past educational experience could count as credits toward your degree. Save time and money. Find out more about how you could qualify for and earn college credits.
Contact Us
Request Information
Interested in learning more about Bethel's B.S. in Finance program? Fill out this simple form and we'll send you more information soon.
Hey! Looks like the form didn't load. If it doesn't load after a second or two, please refresh the page and you should see it. If that doesn't work, please
let us know.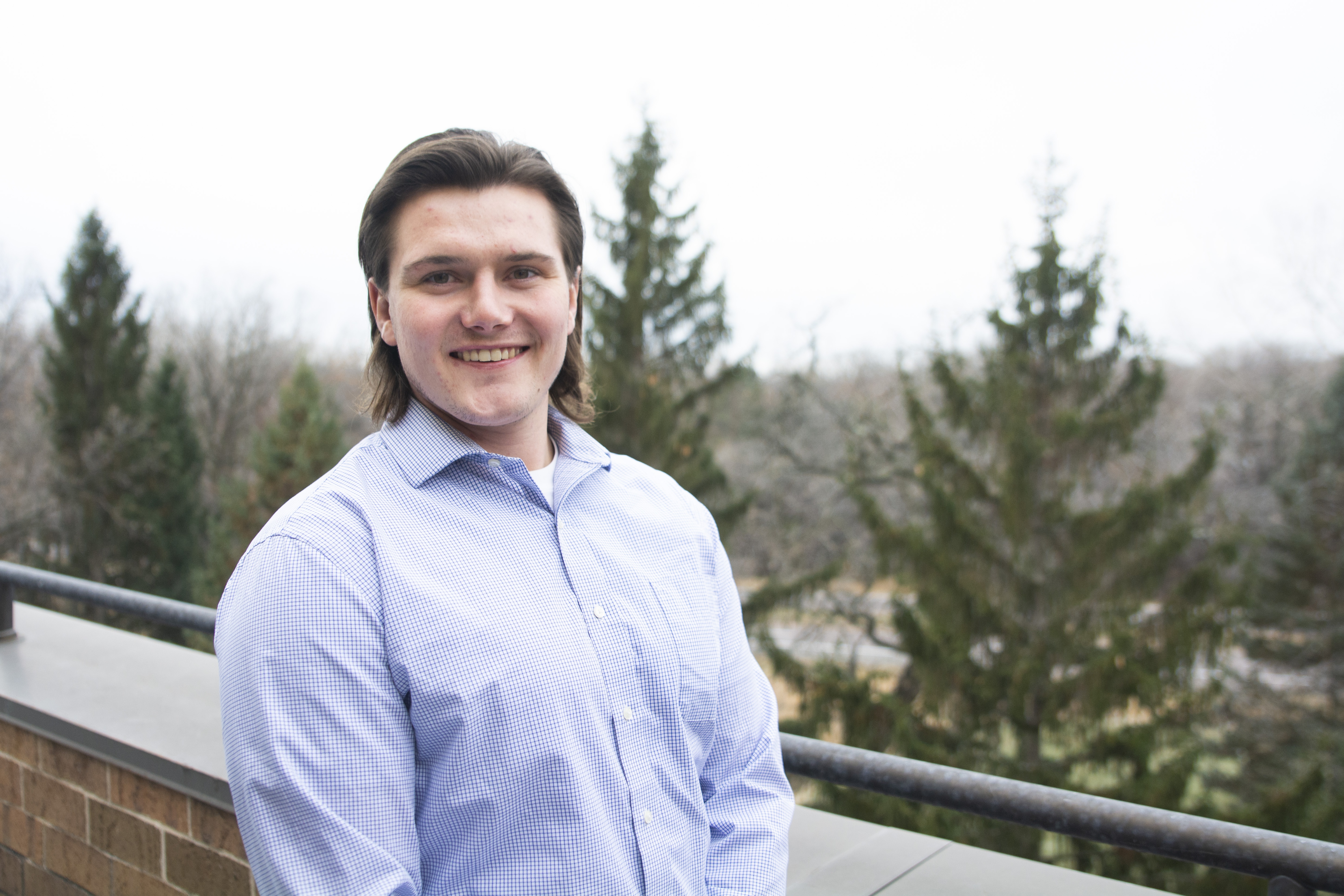 Meet Your Counselor
Sean Ulrikson
At Bethel, we're committed to helping you get the most out of your education. Your enrollment counselor is here to help you balance your program with your personal life and career goals.
Current practices
---
Professors are skilled practitioners, allowing them to share up-to-date knowledge and experiences.
Professional Mentoring
---
You'll be mentored by professors and at events by business professionals who represent many small, medium, and large businesses.
Experiential learning
---
Many courses provide experiential learning opportunities where students can connect with finance experts and learn about career possibilities.
Professional, legal, and ethical issues
---
You'll explore professional standards and current legal and ethical issues in the field of finance from a Christian worldview perspective.
Foundational skills
---
Gain the tools to make wise, ethical financial decisions for companies and nonprofits.
Career exploration
---
You'll explore career opportunities through hands-on activities.
Flexibility
---
Courses are designed to fit at any point in your life, whether you work full or part time and may have a family. Courses begin every six weeks, allowing you to start at any time throughout the year and finish in as few as 21 months.
Recent News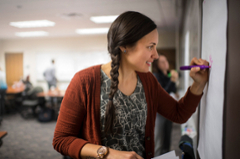 We believe everyone has a story to tell. Envision how Bethel could become part of yours.

Latest News and Stories
Make sound business decisions.
The area of finance requires an understanding of multiple areas, such as wealth and money management, financial reporting, and budget planning, implementation, and monitoring. That's why our program will give you foundational knowledge in the core functions of business, including management, marketing, economics, accounting, business law, and technology. Learn to become a decision-maker and leader with the knowledge to make wise and ethical financial decisions that move businesses forward.
#8
of 60 Best Christian Colleges & Universities for 2019-2020
- https://www.edsmart.org/best-christian-colleges/
Career Outcomes
Outcomes
Bethel has a strong reputation for preparing business graduates, many of whom work in sectors such as finance, accounting, healthcare, education, real estate, retail, and more.
Skills
Learn how to:
Apply ethical principles related to financial and economic decisions
Demonstrate systems-thinking by applying finance concepts to the functional areas of management, marketing, accounting, and economics to accomplish organizational goals
Reflect on how and why to integrate a Christian or personal faith perspective into work and life
Demonstrate written and oral business communication skills about evidence-based finance alternatives
Use a variety of digital software applications and tools to make data-driven decisions in information-rich business environments
Develop a managerial perspective on business opportunities and challenges in a global economy
Use critical thinking to evaluate information needed to solve business problems
Start your journey
Apply Now
You're called to accomplish incredible things. Take the next step in your career and fill out our simple, straightforward application today.