Info Sessions and Visit
Interested in learning more about our adult undergraduate programs? Attend an information session, view a webinar, or schedule a visit to learn more about Bethel and get your questions answers.
Online and Face to Face Information Sessions
At our information sessions, you'll be able to meet with an admissions advisor, learn more about any programs you're interested in, hear more about Bethel, and check out the campus environment. Maps and directions are available to our various locations. More information on all of our programs is available at each information session unless otherwise noted.
Upcoming Events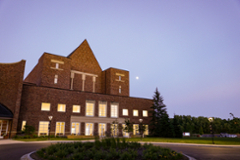 See yourself at Bethel—join us for one of our in-person or virtual events!

More Events
Personalized Visit
Can't make it to an information session? Contact us and we can setup a visit that works with your schedule.