With a medical sciences degree, you'll enhance your credentials for entry into medical school or a variety of other healthcare fields.
At a Glance
Delivery
Face-to-face
Finish in as few as
11 months
Estimated tuition
$33,600
Contact Us
Request Information
Interested in learning more about Bethel's M.S. in Medical Sciences program? Fill out this simple form and we'll send you more information soon.
Hey! Looks like the form didn't load. If it doesn't load after a second or two, please refresh the page and you should see it. If that doesn't work, please
let us know.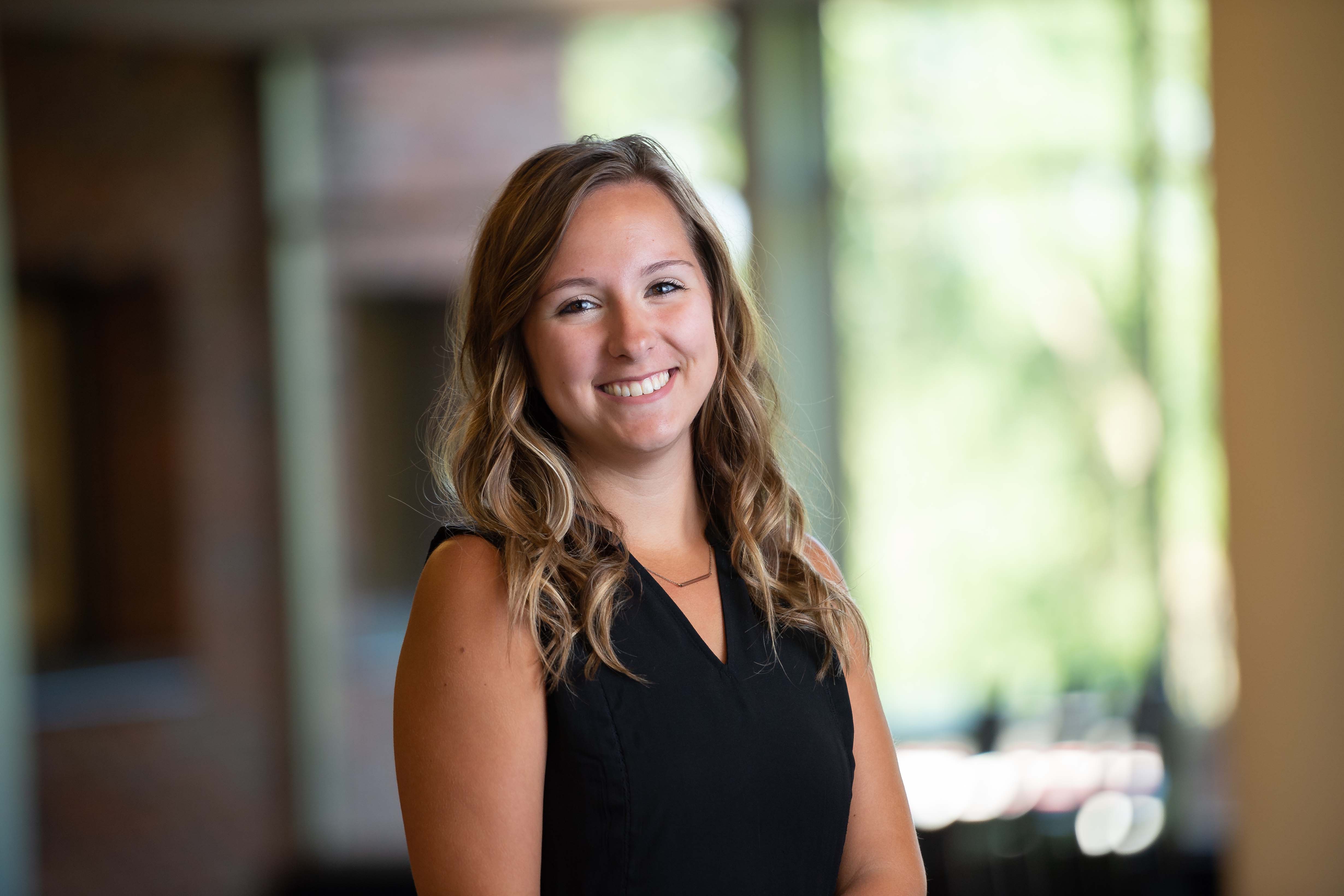 Meet Your Counselor
Kasin Lewicki
At Bethel, we're committed to helping you get the most out of your education. Your enrollment counselor is here to help you balance your program with your personal life and career goals.
Flipped classroom learning.
---
You'll watch lectures and read textbooks before class, preparing you to complete immersive cases, labs, and collaborative group work during class.
Real clinical scenarios.
---
In class, you'll work through real clinical scenarios, helping you to visualize the way your studies will apply in the real-world healthcare settings.
Guaranteed interviews.
---
Graduates of the MSMS program are guaranteed an admissions interview with Bethel's PA program. Those who finish in the top 20% of their class are guaranteed an admissions interview with the Ponce Health Sciences University medical education program.
Data-driven education.
---
You'll utilize Bethel Tools powered by Tiber Analytics to gather data as you progress through the MSMS program. This data will identify your strengths and areas for growth, helping you predict and prepare for future academic success.
Improved student credentials.
---
Co-curricular experiences will help you explore your spiritual perspective on your career, grow in community, and develop a values-based approach to issues in healthcare.
Holistic development.
---
Each course in the M.S. in Medical Sciences is designed to improve the credentials of its students for entry into medical school and other health professional education programs.
After an unexpected surgery, Eli Ahlquist GS'19 almost abandoned his plans to pursue his Ed.D. at Bethel. But the strong support and care he received through the program helped him continue and reach his goals. Now, he's now striving to provide that same student-centric care as president and CEO of a college in his native Canada.
May 20, 2022 | 1:30 p.m.
Discover what's next.
At Bethel, we care about you and about who you want to become. That's why we offer the M.S. in Medical Sciences to give you the knowledge, experience, and credentials you need to gain admission to and excel in professional health schools. In less than one year, you'll become a well-rounded candidate, ready to further your education or jump into the workforce.
2.6 million
new healthcare jobs by 2030
- Bureau of Labor Statistics
100%
of grads are guaranteed interviews for Bethel's PA program, and the top 20% are guaranteed interviews with Ponce Health Sciences' MD program
Graduates of the MSMS program leave Bethel with new knowledge, new experiences, and new relationships—all of which will equip them to excel in whatever is next on their health science pathway.
Chad Osgood
M.S. in Medical Sciences Program Director
Career Outcomes
Wondering what you can do with a medical sciences degree?
Graduates of Bethel's M.S. in Medical Sciences program will be equipped to excel in medical professional school or enter the workforce.
Areas of Study
Cover subjects like:
Gross Anatomy
Physiology
Biochemistry
Neuroscience
Microbiology
Histology and Cell Biology
Medical Ethics
Health Disparities
Careers
Graduates go on to become:
Medical doctors
Dentists
Veterinarians
Podiatrists
Optometrists
Chiropractors
Pharmacists
Educators
Researchers
Employers
Graduates work in settings like:
Clinics
Hospitals
Public healthcare facilities
Governmental service
Universities
Medical missions
Start your journey
Apply Now
You're called to accomplish incredible things. Take the next step in your career and fill out our simple, straightforward application today.